Willowdale Real Estate is within a neighborhood in Toronto, Canada that is home to about 118,000 residents who live in single-family homes for sale in Willowdale, condominium townhouses, and high-rise condo towers.
Willowdale is in the middle of a real estate boom these days, where
median home prices
stand at $1,242,793, which is a nearly 28.5% increase over last year's median home price. Houses in Toronto are nearing the average home prices in Vancouver, which is currently the most expensive housing market in the country. This increase signals a seller's market, which means that sellers can ask whatever the market will bear, and buyers (who outnumber the number of homes available for sale) are at their mercy. In
aggressive markets
, some sellers can command tens of thousands — and sometimes hundreds of thousands — of dollars higher than their asking prices. And buyers of Willowdale homes for sale will clamor to them with fistfuls of cash.
Geddy Lee, the guitarist for progressive rock band Rush, is from Willowdale; and so are comedian and co-host of
America's Got Talent
Howie Mandel and the founders of fashion house DSQUARED2, Dean and Dan Caten. Still, these fun facts aren't likely to stave off any feelings of restlessness when it comes to being settled.
Here are a few ways to know that you're ready to sell your Willowdale home
You're beginning to feel house-poor
Even if you followed sound advice when you bought your Willowdale real estate by using a mortgage calculator to determine your mortgage payments, it's always possible that the costs associated with homeownership exceeded what you thought. The movie The Money Pit, starring Tom Hanks and Shelley Long, is about a young married couple who bought a home only to find they'd go bankrupt trying to fix all of the structural and mechanical problems in the house. Certainly, this scenario is an exaggeration of what homeowners may normally experience, but it's not without merit. If you've reached the point where your dream home is causing you constant nightmares, it's time to sell.

You and the kids are outgrowing your current home
Perhaps you bought a starter home with your spouse before you had children, or an unplanned baby or two upended your current living space.
Regardless of the reason
, trying to co-exist in a space that was adequate for two or three that now numbers more than that is stressful at best. Times used to be that parents didn't have to think about schools and school districts until their kids were in kindergarten. However, these days, the world is much more competitive, and in some cases, parents have to sign up on waiting lists for the best schools for children that aren't even born yet. The point is, don't wait until Junior or Princess is born before you start looking to relocate to a larger home. Save yourself the added stress and start looking for family-friendly homes for sale in Willowdale.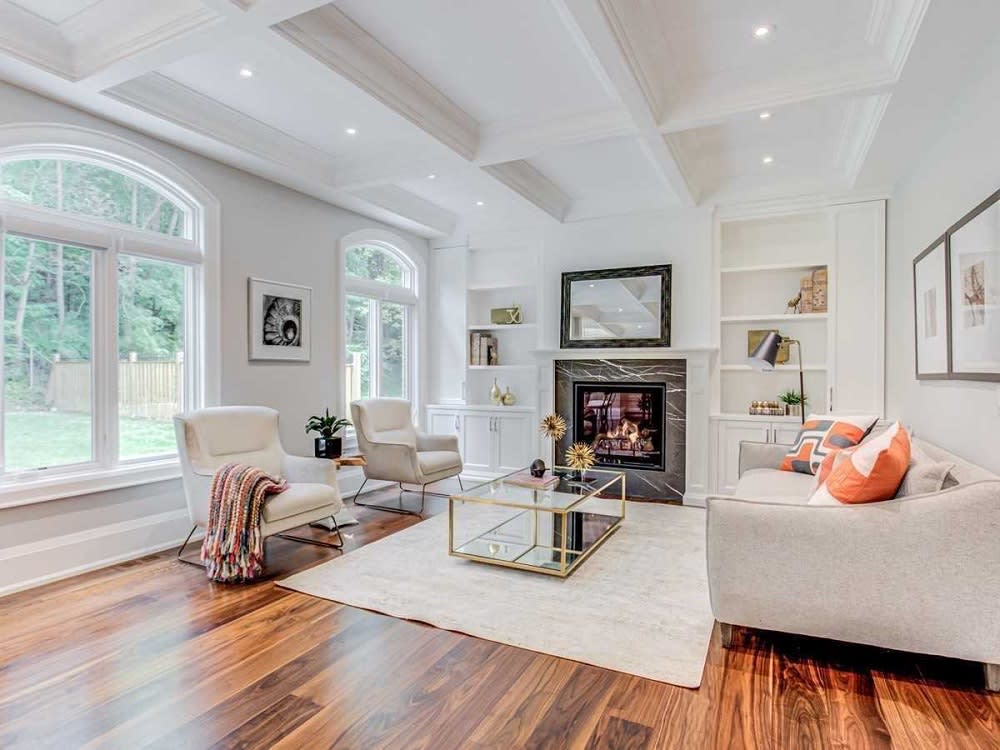 You have different needs now
Are you still in the same home you had when your kids were young only to find you blinked and they were away at college? Have you and your spouse started a new business that you can run from your house but don't have room to do so? Would you rather move to a housing community where you pay
HOA dues
, so you don't have to worry about your home's upkeep? What if you decide to live the single life? What if you decide to give up the bachelor's life and get married? All of these life changes affect the spaces we live in and the space we need to be comfortable and productive. If your home is too small or too large for your current needs, reassess what you need and make the change.

You're done with baggage
If an owner of Willowdale real estate has experienced a traumatic life change, such as a divorce or the passing of a spouse, there may be the tendency to remain in the house they shared with their loved ones. The remaining person in the home may want to enshrine their loved ones and live in a home that is too large for — and no longer serves — them. This is a good time to enlist the support of friends, family, and your favorite real estate specialist. Ask for their perspectives and weigh your options as objectively as you can so you can make the decision that's right for you. Negative, life-changing things happen every day, and we have to meet these challenges head-on. In a seller's market, profits cannot be denied or ignored because you never know when the next boom will happen. Deciding to sell a house to have a fresh start on life may just be the soothing salve you need to start the healing process.

It's a seller's market
How many times in your life have you witnessed a housing market as aggressive as the one that homes for sale in Willowdale are now in? If you bought a house worth $500,000 a year ago, that house is now worth $640,000. Mortgage rates are still fairly low, and in a seller's market, your home can fetch even more than what it's worth. And all you had to do is live in it! Take advantage of the price hike and downsize or invest in other property before prices go even higher. However, if you bought your home when prices were high, you'll have to pay more for a replacement home, so if you can, lease or rent for a while after you make your profit. Then, when prices settle a bit, you can purchase your replacement dream home.
Ready to list your Willowdale house for sale?
Does one of these reasons for selling resonate with you? If you're ready to take the next step and prepare your home for listing, reach out to
Sharon Soltanian
for expert advice throughout the selling process.